Testimonials
Accountants
|
Clients
|
All
Chris James
Head of Accounting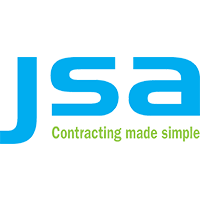 We have a long standing and reliable working relationship with SFP, who provide a range of advisory and compliance services to our clients. Work is executed on timetable, and although their work often coincides with the end of our working relationship with our clients, it is reassuring to know that our clients' affairs are being handled professionally.
Lara Hodkinson
Head Of Client Services
We send all our clients who require liquidation to SFP, and we really couldn't be happier with the service we receive.
There is a seamless process in place which makes everything so simple, and we really feel that you are able to build great working relationships with the team.
We have regular progress meetings which we find really useful, and love the fact that SFP have a lot of similar values to our own.
We would have no hesitation in recommending someone to use SFP, if they need to liquidate their company.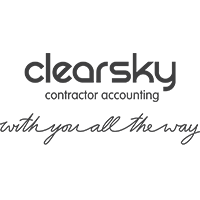 SFP have provided a good level of information on the MVL service offered so that we can have informed discussions with our clients. The service has proven to be efficient from start to finish which reflects the level of service we at ClearSky expect to provide. As we have established a close relationship with SFP we are kept aware of how cases are progressing to ensure we can provide joined up advice and support to our clients, ultimately our relationship with SFP has resulted in a great client experience.
Daniel Philbin
Business Development Manager
I can highly recommend the services of SFP and since working together have found the relationship to be very rewarding. Having confidence in the service levels our clients are going to receive is essential when it comes to our partnering companies and recommending an MVL solution. Clients have given positive feedback that they able to receive up 80% of assets on day one of appointment and have benefitted from their professional services. I would encourage anyone considering an MVL to speak to SFP.
Daniel Lovett-Horn
Head of Sales
We have been working with SFP MVL Solutions for over a year, and during this time we have had fantastic customer service with quick response times delivering an all-round high-quality service. SFP release 80% of assets on day one of appointment, which is a great bonus.
Athos Louca
Managing Partner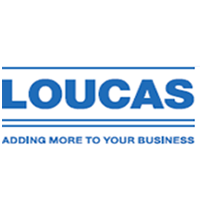 They have provided good targeted leads for us that not only match our locations but our skill set. I have also found the team very helpful in assisting us in following up with leads and signing up the clients. It was a great idea setting up the reciprocal agreement where we introduce leads back to them. This allows us to offer complete solutions to our clients and benefit from it at the same time.
Joel Harding
Partner
Our relationship with the SFP generally has been very rewarding. They have dealt with our client's needs with the utmost professionalism and efficiency. Their staff seem to hit just the right balance of friendliness and professionalism. I would have no hesitation in recommending them to other accountants and clients."
Martin Cheadle
Partner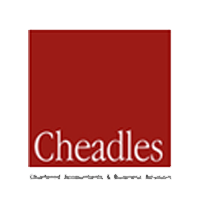 SFP are providing an exceptionally useful facility to business people in the UK who are looking for accountancy expertise, in that they have done all the research on the accountancy providers within all areas of the country and are able to match suitable providers with the needs of the enquirer. They will also only recommend professionally qualified providers, ensuring you receive best quality advice.
Mahin Khawaja
Director
As director of Adroit Accountax I can highly recommend the services of SFP. It is essential to have confidence when recommending a business partner to clients. SFP are now our MVL solution of choice. Our clients have benefitted from their professional and friendly services and I would encourage anyone considering an MVL to speak to SFP.
Secretary
ProRicardo Management Ltd
With reference to the recent MVL of my former company, handled by SFP Corporate Solutions, please accept this letter as an acknowledgement of thanks for your work which was performed in a professional, considerate and expedient manner.
Going through the MVL process was a new experience for us and one that was entered into with some trepidation. From the very first contact, we were put at ease, being advised of realistic schedule expectations from the outset, always treated in a calm and considerate manner and kept continually updated on the progress of the liquidation process.
If the level of service that we have received is indicative of the model that you use for the treatment of all of your customers then it is certainly a most effective business strategy.
Simon Cunningham
SJC Integrated Solutions Limited
Please accept my thanks for all of your responses and clarifications , we are certainly very glad that we have engaged SFP regarding our company's MVL and are very happy with the service that you have provided so far.
Computer Applications Consulting Limited
Thanks for the excellent service that I have received when going through the MVL process. All queries/questions were dealt with quickly and professionally, everyone was very helpful over the phone an by email, and I would definitely recommend yourselves to anyone that wanted to go through this process in future.
Regoran LTD
I would like to take this opportunity on behalf of myself and Jacqui to thank you personally and SFP Group for managing the process so smoothly.
IPM Strategy & Consulting Limited
Many thanks to you and everyone at SFP Group who worked on this and extremely professional attitude and approach.
AW Training Solutions for Business Ltd
I am very pleased that I dealt with SFP when it came to winding up my company. They were most helpful and supportive throughout the whole process, which was extremely efficient. I was so grateful that they took the time to explain and annotate each of the various firms and paperwork that required my attention. At first I was completely phased but SFP took the trouble to support me through them, explaining each one. The process was quicker than I expected and SFP ensured that I was aware of the current situation as it progressed. The service SF provide is extremely good.
GAP Management Consultancy Limited
Thank you for all your help with the process and the great communications along the way.
Director
Beam Engineering Limited
I appointed SFP Group to complete the MVL (voluntary liquidation) of my limited company, the entire procedure was carried out in a professional confident manner with understanding informed assistance provided from start to finish. The overall process was good value and stress free with advice provided at every stage, I would recommend this service to anyone contemplating closing a limited company.
Fudochi Limited
I was delighted with the service I received from SFP in relation to the voluntary liquidation of my company. The information I received was clear and concise. In short, they managed the entire process for me and made it a painless experience!
Bellissimo3 Management Consultants Limited
Prior to dealing with SFP, I had been very anxious about the prospect of placing the company into MVL. However, from day one, SFP provided clear and concise details of how the process would work and ultimately delivered against all of their target estimates for stage completions, including payment of the first 75% of the distribution on day one. I was particularly impressed by the considerate and informative handling at each stage and speedy responses that I received to my queries along the way. I would recommend the services of SFP to anyone considering MVL of a company.
G Squid Limited
I used SFP  to liquidate my limited company in 2015, they were very professional and friendly to deal with, the whole process was very smooth. I was kept informed all the way and felt reassured. I would highly recommend them to anyone.